To My Neighbors-
As the 2010 election comes to a close, another non-violent revolution has taken place in our state. We have once again chosen the rulers to sit in the legislature, each executive office, and the judiciary. To all who participated by casting a ballot, I wish to congratulate you as this new state government is yours.
During these past few months, I exposed the text of Minnesota Law that is detrimental to our district's sovereignty. The only body that can alter this text is that of the Minnesota Legislature. To all who aided in my campaign for election to the Minnesota House Of Representatives in an attempt to restore our republic, I thank you for your support.
In House district 56A, we were given a choice between three candidates. On one hand, there were two party-activist career politicians that actively sought out the approval of special-interests. On the other was the only House candidate in the entire state who had absolutely no political ties whatsoever, and was nominated for election by the public rather than a party. Instead of sending an independent Minnesota resident to the state legislature who answered only to our district, we elected another nationwide party affiliate beholden to deep-rooted partisan interests. To those who genuinely sought for our state government to be transparent and held accountable to voters, I thank you for your vote.
I commend Rep. Julie Bunn in her willingness to campaign for a third term in office. I wish you well in your future endeavors outside of this legislature.
I also wish to commend Kathy Lohmer for resigning from a Minnesota Pollution Control Agency board to campaign once again for office. Representative elect, please heed the advice accredited to your party's first President, Abraham Lincoln. When you speak for us at the decision making table, remember that you cannot help people permanently by doing for them what they could and should do for themselves. I wish you a productive term in this legislature.
May God bless the military personnel, veterans, and those MIA/KIA who are wiling to die so that we may choose whom to govern us.
Thank you for your consideration at the poll.
Respectfully,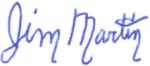 4 November 2010
This letter has been delivered to 16,556 computers.